Shipments are sorted, counted and logged into your account within a week. Checks are issued in about 2 weeks of the log in date and remember that holidays and week-ends don't count
Each check is made out to the payee- to the attention of the contact person and mailed to the mailing address you provided.
Note: If the payment is under $5, we may delay the payment to accumulate to a minimum of $5.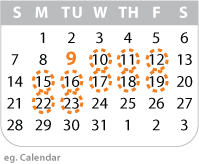 For example:
BOX Shipment
If your box shipment is logged in on the 9th then your check will usually be mailed in about 2 weeks. You can log into your account and click on the shipment number to see a detailed report. When your shipment gets here the status is 'received' - then when that status changes to 'paid' your check is mailed.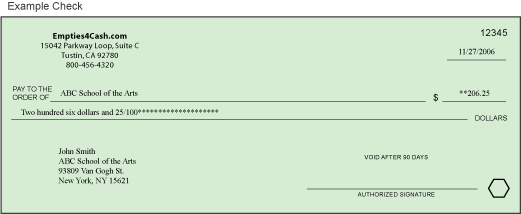 Empties4Cash checks are VOID after 90 days as stated on all our checks. If you have checks issued older than 90 days, please do not take any chances by trying to deposit them but send them back to us to be reissued. We cannot be responsible for any returned check fees. We encourage you to deposit the checks immediately. We thank you for your support and understanding and truly apologize for any inconvenience.